SunnyCon Liverpool 2019!
13th July 2019
---
No, you're eyes do not deceive you – this year there is not one but TWO SunnyCon Anime Expo's and we'll hopefully be seeing you at the new addition to the SunnyCon lineup on Saturday 10th – Sunday 11th August in Liverpool!
We're incredibly excited, not just because SunnyCon Newcastle is our favourite (and local) show of the year, but because somehow in a decade of exhibiting at cons we've never been to Liverpool.
For those unfamiliar with SunnyCon it's a fun weekend long event featuring anime voice actor guests, artists, a ton of geeky traders, talks and workshops, VR gaming, cosplay contests, and more. It's a great family event to enjoy this summer with friendly staff that makes it ideal for those wanting to attend their first convention. And for those a little older there are also 18+ panels too (ID required).
The Liverpool show will be hosted in the ACC on Kings Dock (Hall 2) and we can be found in the exhibition stands area at TABLE 12-13 (bottom right corner)!
We'll have LGBT* comics, art prints, mugs, and more – with Davy taking commissions and sketching all weekend too. So make sure to stop by and say hello.
---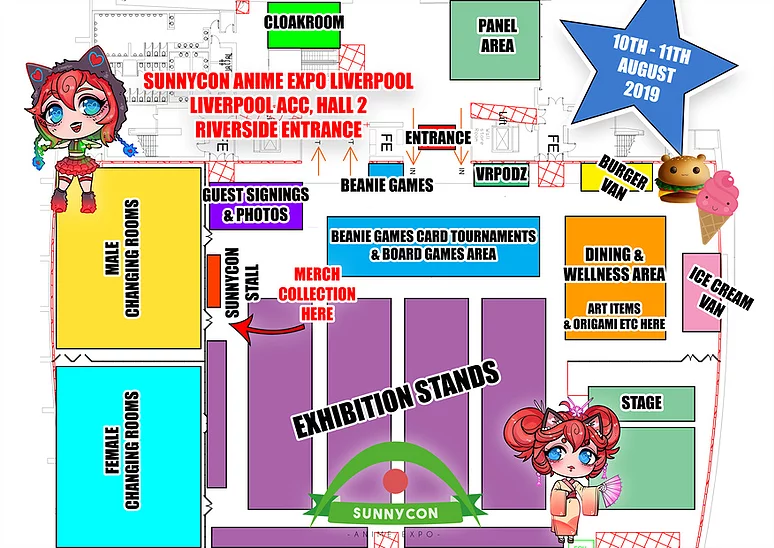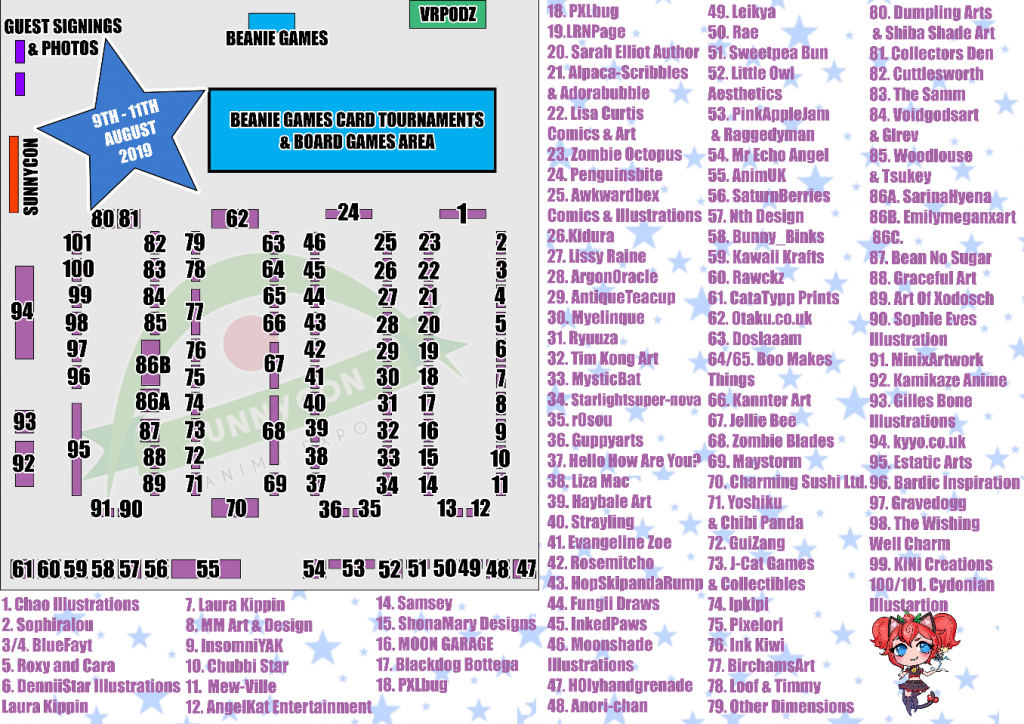 ---
As always, if you're attending, please look after yourself. Conventions are busy, hot, and everything's shiny and distracting. Don't forget to eat an actual meal occasionally, and get plenty of water. It's always a good idea to pick up cash before you get to the venue as often ATM's end up with large queues. We do take card (so long as we can get a signal) and many other vendors do too, but this isn't guaranteed so it's always a good idea to bring cash to avoid disappointment.
The current weather forecast includes two severe weather warnings: Friday (when we travel/set up) will have heavy rain and possible flooding in areas, with Saturday having strong winds that may affect travel plans. Please be careful when you're travelling!
Also, whilst we're talking safety tips, there are a few things to keep in mind when visiting a large public event. With any kind of large gathering there's bound to be one or two people who decide to be less than honest. With that in mind please keep an eye on your belongings and valuables, don't take open drinks/food from strangers, and arrange to meet friends in a set location in case you get separated (and make sure everyone has each others number etc. for good measure).
Please have fun, come and say hello to us, and be safe out there!
Until next time!
Davy
---
Related Posts