SunnyCon Anime Expo 2023!!
12th June 2023
---
angelKat will once again be exhibiting at SunnyCon Anime Expo in Newcastle Upon Tyne!
SunnyCon is our local show with 2023 marking the its 10th event (not including Chibi Sunny) and we're proud to have been part of it since the very beginning.
It's a fantastic 3-day weekend full of art, cosplay, guests, panels, and the annual charity auction, with something for all of the family.
Dates: Friday 23rd – Sunday 25th June 2023
Location: St James' Park, Newcastle Upon Tyne
Website: sunnyconanimeexpo.com
---
Where To Find Us
SunnyCon takes over multiple floors of St Jame's Park, with the Artist Alley being on Level 4. You can find us at table A18, which is right beside the doors as you come into the hall. Simply take the lift or escalators to Level 4 and go through the door on the right.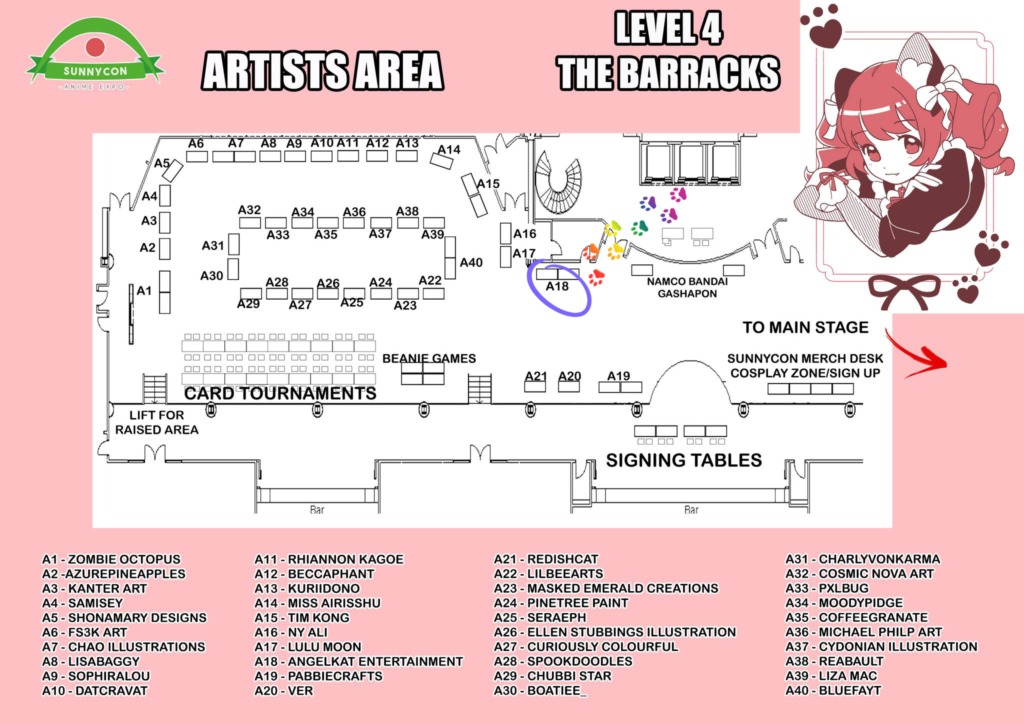 There are some amazing artists sharing Level 4 with us, as well as the main stage, official event merch, TCG tournaments, and the guest signing area. So make sure you stop by!
There's still plenty to explore on the other floors too;
Level 2: Traders – everything from anime merch, skilled crafters, treats, and more.
Level 3: Panels and workshops. You'll also find the Wellbeing Room, and cloakroom on this floor.
---
Things To Do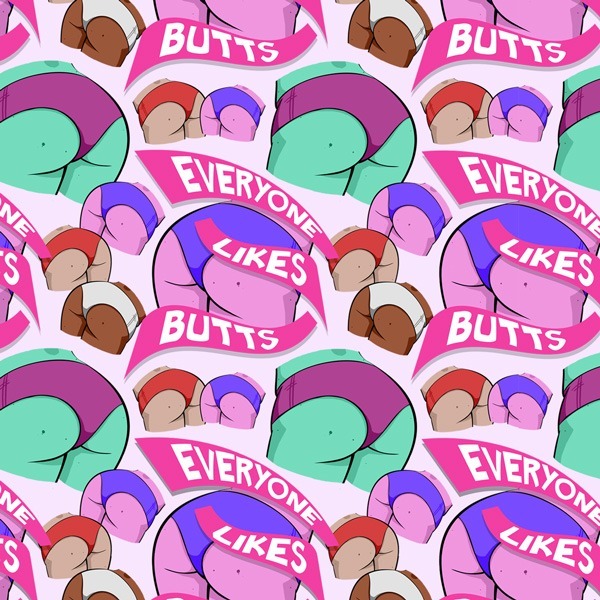 Fantastic Butts & How To Draw Them
I'll be hosting a panel during the weekend too!
Returning once again after a successful debut in 2022. Fantastic Butts & How To Draw Them is a tongue-in-cheek art tutorial and discussion about anatomy with a focus on crafting fantastic butts.
Because of the subject matter this panel will be 18+ and ID will be required for entry.
Time & Date: Saturday at 12pm in the Moncur Suite (Level 3)
---
Follow Us On Social Media For Updates!
We'll be posting on Twitter and Instagram during the show, so whilst we'd love to see you there, if you can't make it you can still keep up to date and enjoy the weekend with us in spirit! And remember our books and more are now also available to buy online from our store!
We hope to see you there!
Davy