London MCM Comic Con October 2016!
26th October 2016
---
We're heading to London this weekend (28th – 30th October) for London MCM Comic Con! You can find us as always in the Comic Village, at TABLE L1.
We'll have a stack of comics, prints, and more for sale and we'll be sketching, taking digital commission orders, promoting our Patreon, and generally trying not to geek out too much at people. The Sketch Machine of Dooom! is also returning, along with some brand new prints (including a pair of Yuri/Yaoi themed ones that I plan to release as t-shirts soon too) and my first colouring book too.
---
Check out the map below to find us!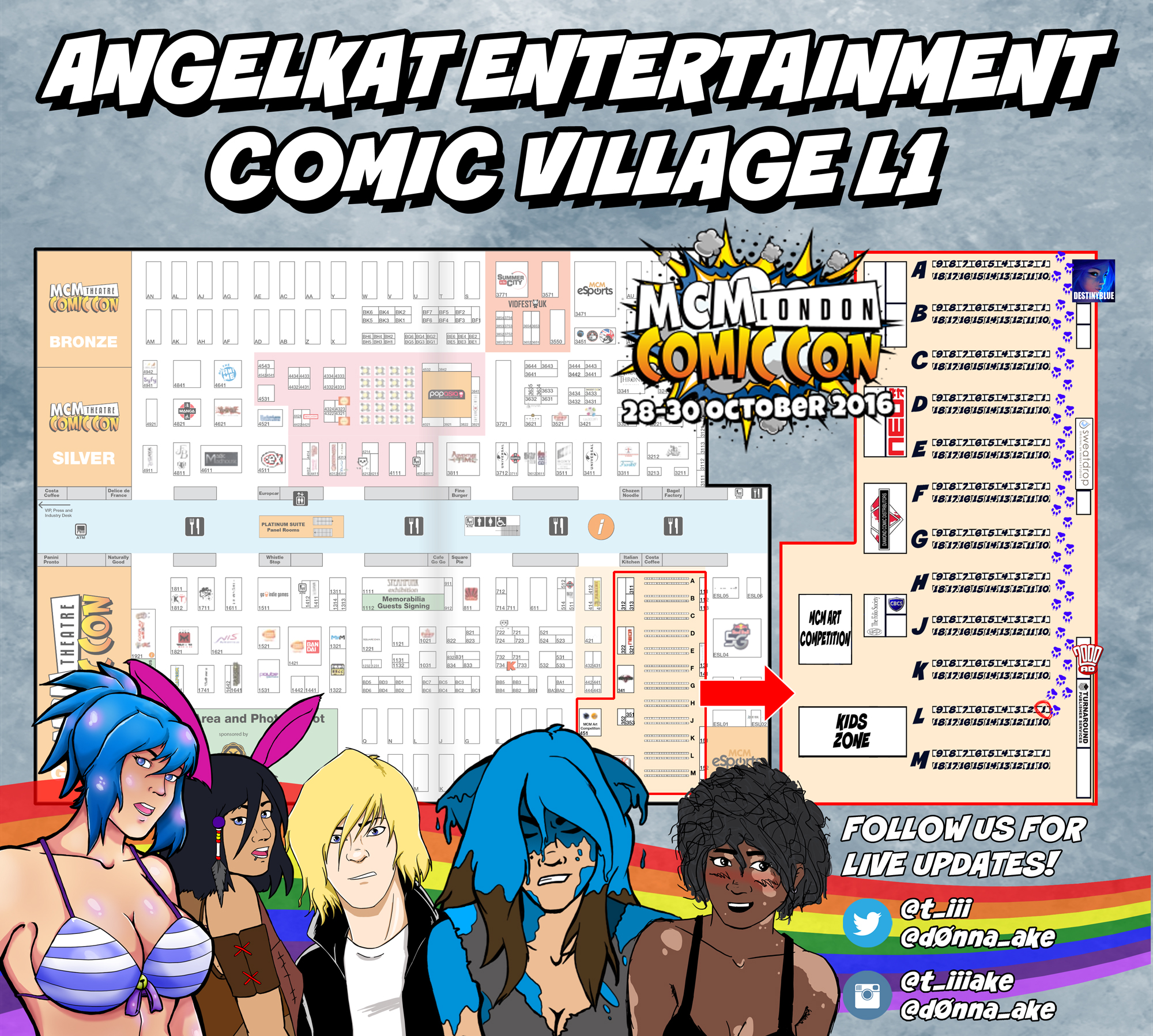 Remember to check out the Comic Village – if you've ever wished Marvel/DC made a comic about "X" then you'll probably find something to your taste in the Comic Village. There are comics about LGBT* magical girls, zombie bears, beautifully illustrated science fiction, a crime fighting Moon, steam-punky magic, and so much more that every comic fan needs in their collection!
As always, practical/safety things; stay hydrated, make sure to eat at least one proper meal per day, keep an eye on your valuables, and as the cash machines at the venue regularly run out – probably a good idea to pick up cash on the way to the venue if possible.
A few of us do accept card (mobile data willing) including Apple Pay, PayPal, Visa, etc. but it isn't always guaranteed. Make sure to agree a meeting place with friends if you get separated as the show is huuuge and it's easy to get lost. But above all, have fun and come and say hello!
---
Remember, we'll be updating Twitter and Instagram all weekend with photos and info so make sure to follow us!
We look forward to seeing you there!
Davy
---
Related Posts